Spring, 2011 Newsletter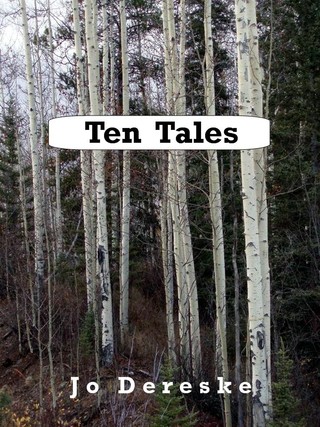 March 18, 2011
Spring Thoughts Turn To...
Happy Spring! This has been a winter a lot of people are happy to see in their rearview mirror.
~
FAREWELL, MISS ZUKAS
, the twelfth and final (gulp!) Miss Zukas mystery will be available in June, in both paper and ebook format. You'll soon be able to pre-order copies from Amazon.com or through your favorite bookstore. As a wee gift, I've tried to attach the first chapter to this newsletter. Click right
here
. We all know the vagaries of computers so if it doesn't work, go to my website Homepage and click on the word "here" in the line below the announcement of the new Miss Zukas, and the first chapter of
FAREWELL, MISS ZUKAS
will (or should!) open in a .pdf file.
~
TEN TALES
, a new collection of short stories, both previously published and available for the first time, can be purchased in ebook form from the
Amazon Kindle store
. Now, these aren't Miss Zukas tales, they're darker and deal with longing, death, and of course, love.
~I'll have much more to say about Farewell, Miss Zukas and June Creek Books in my June newsletter.
~My winter was consumed by computer issues. It should have been simple to migrate to a new computer, right? Hah! By the grace of one small but catastrophic tap on my keyboard, I erased most of my files. Did you hear me screaming? Only a few files have been recoverable(Thanks, Ward!). If this has happened to you, you know how I felt. I've dragged myself through the five stages of grief and am Pollyanna-ing forward again, grateful that most of my files were also in paper form. Back up your files, back up, back up, back up.
~Here in the mountains, cell phone coverage struggles to hit one bar, high-speed internet is a fantasy, and maintaining a website with dial-up is a feat I'm goofily proud of. But we recently installed satellite internet. The first thing I did was subscribe to a back-up service, and now I'm sorting through all the possibilities high-speed offers. I even plan to succumb to Facebook. Who knows where this could lead! But it does remind me how pervasively our society communicates through high-speed internet and how easy it is for some people to be left behind.
~The weather's just barely decent enough to poke around in my garden and assess winter's damage. Festus, our neighbor's mule who's too smart to be impeded by a simple electric fence, has taken a few strolls through, leaving welcome deposits of fertilizer. I've waited too long to clean out my Shasta daisies so the grass is now firmly entrenched around the new shoots. If anyone has a remedy, let me know! Happiest of Springs to you, and thank you for reading my newsletter. --jo
Writing Page
This quarter's topic is The Midnight Editor, dealing with the ideas that come to you at inopportune times: in the shower, the middle of the night, during intimate…conversations. To read it, click on "Writing" at the top of any page of my website.
A GiveAway
I'm cleaning house! If you'd like a copy of GLOM GLOOM, my first published book and fantasy for young people, please send three dollars to my snail mail address (to cover postage) and I'll tuck it in the mail to you. Let me know if you'd like it signed. While supplies last. P.O. Box 305, Everson, WA 98247
The Dictionary Approves
Here are a few new words that have been approved by our top dictionaries (OED, Merriam-Webster). Their meanings aren't too tough to figure out! Automagically, frenemy, green-collar, tweet, webisode, or how about those newish pseudo- verbs: heart, to "friend" and "unfriend"? What can Miss Zukas say- ours is a living language.
Good Reads
Helma has been dipping into Jeanette Walls, currently the Glass Castle, shaking her head and thinking of her cousin Ricky.
Ruth, deciding to forego all things monochromatic for a month, is watching the 1972, BBC 20-part series of War and Peace, starring Anthony Hopkins as Pierre. Since it's spring, she'll hopefully soon be forced to resign her Russian fur (fake) coats and Cossack boots to the back of her closet.
Picasso said...
This quote from Picasso is on my Homepage, but in case you don't see it, it's too good not to repeat: "Put off until tomorrow what you are willing to die having left undone."
Have a grand spring! jo
www.jodereske.com
***